About Us
Keepme is the industry-leading AI-powered customer engagement platform, founded with one objective in mind. To help brick-and-mortar fitness clubs, gyms, and health and wellness centers unlock the revenue potential of their existing data.
Established in 2018, Keepme works with over 350 clubs across 16 countries globally to help them drive meaningful growth in their business. The Keepme platform was developed by gym operators, for gym operators to empower them to engage with their members, drive revenue at every stage of the membership journey, boost retention and increase profits. We believe that through technology, operators can create a personalised and rewarding experience for their members, redefining the value exchange, building trust and increasing acquisition and retention.
Our Mission
We strive to constantly deliver on the cutting-edge of what technology can offer in our industry, doing so with quick deployment and low resource requirements for our customers. Keepme is an AI and Machine learning powered platform that changes the way fitness operators engage with their members and prospects forever. Combining AI and our automation engine, with data from your existing Membership Management Systems, Keepme is able to deliver up to 95% accurate member predictions that empower users to effortlessly engage in a targeted, timely, and personalized way at scale.
Personalized Training and World Class Support
Keepme is simple not simplistic. That's why we have dedicated Customer Success and Support teams available to help you get the most out of Keepme's industry-leading functionality. Our customer success team will work with you and your team to create a personalized training program that meets your internal requirements and business objectives. We believe in leaning in and really getting to know you and your business. So, by the time you're up and running with Keepme you'll have the skills and knowledge you need to engage with your members and drive revenue like never before. And, if at any time you experience a technical issue, you can lean on our global support team, 24/6. Our team of support specialists aim to address your issues right away. For anything more serious, we have a robust escalation process that will get your issue in front of developers the same day.
Meet the Team
Ian Mullane
Founder and CEO
Michelle Thavasi
Director of Customer Success and Operations
Hilary McGuckin
Director of Marketing
Olivia Milne
Director of APAC Sales
Jon Dickson
Director of European Sales
Tori Butler
Director of North America Sales
Amy McDermott
Events & PR Manager
Philippe Wisniewski
Graphic & UX Designer
Phil Spurgeon
Content and SEO Manager
Ryan Lemuel Baro
Customer Success Specialist
Sumeet Mann
Customer Success Manager - EMEA
Willi Trocio
Customer Success Specialist
Khisma Ayani
Customer Support Executive
Daniel Pugh
Customer Success Manager - APAC
Michael Cacace
Customer Success Manager - North America
Ivan Stankovic
Data Scientist
Amit Rajput
Senior Software Developer
Mahendra Gurjar
Developer
Honey Srivastava
Developer
Naresh Kumar Sharma
Developer
Francesca Morgan
Learning And Development Specialist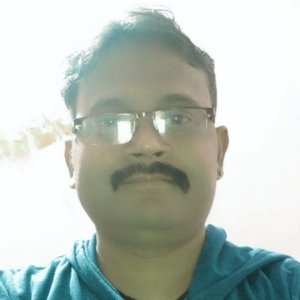 Santosh Kumar
Product Developer
Speak to us
Ready to see us in action?
Find out how Keepme can transform your club's sales and marketing strategies.